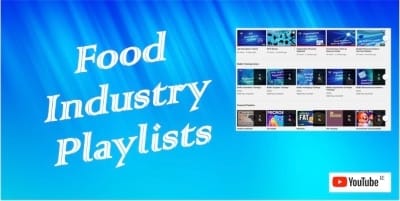 Do you stay current on the latest developments and learnings in food and science?
The web provides an invaluable platform in this regard however it is time consuming to trawl through its vast content. To help you stay current on some key food topics we have done the work for you. We have developed 24 food industry training videos including playlists on Innovation, Supplier Quality, Packaging and Organisation/Personal Development. We also have an additional 62 videos on our featured playlists Gut Health, Epigenetics & Nutrigenomics, Health & Nutrition & Nutrients, Environment & Sustainability, Packaging & Bees.
These playlists can be used at your meetings or conferences to stimulate thought and discussion. They can also be used for your personal learning and to increase your knowledge on topics that can affect your strategy and product portfolio choices
If you come across valuable content for our website or YouTube channel, be sure and let us know.
"Knowledge shared is Power Multiplied" Robert Noyce