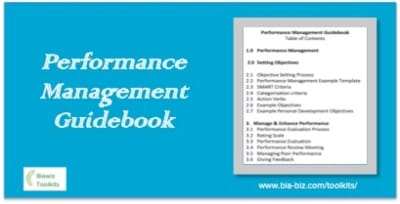 Performance management is an annual cycle of aligning strategic goals to individual objectives and then managing employee performance to deliver those objectives. For most organisations the Performance Management Process kicks off in January. Line managers evaluate performance of their individual team members for the previous year and set objectives for the New Year. This process is time consuming and it takes time, discipline, motivation and skill to do it effectively.
Performance evaluation involves evaluating, calibrating and recording an assessment of an employee's performance for the previous year. This can be particularly challenging where poor performance is an issue and feedback is needed.
Objective setting for the New Year involves planning and organizing your work to deliver on the strategy and annual business plan, providing clarity at all levels of the organization on priorities and expected results.
Having worked in this area for 25 years I have put together a Free Performance Management Guidebook for line managers covering the key process steps and including templates, example objectives, and guidance on managing poor performers and giving feedback.