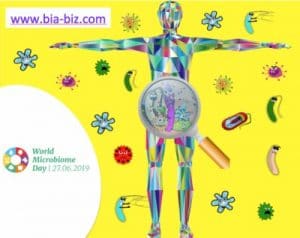 Understanding Microbiome and the relationship between diet, gut and health is essential for food manufacturers who want to provide 'healthy calories' to a growing world population.
When a family member was diagnosed with an auto-immune disorder, we looked to gut health as one of the focus areas to regaining full health.
With more than 25 years in the food industry, I was aware of the importance of gut health for the immune system and to deal with inflammation however we needed to fully understand what dietary changes were needed.
We spent many hours navigating our way through information and research on inflammation, immunity, gut health and diets. Many common themes span these areas so we defined our set of principles for a gut healthy diet.
We have adhered to these for close to 2 years, with positive results in overcoming an auto-immune disorder and positive results for the family in general. I am sure that we will continue to adapt these over time as new research emerges on gut health.
As a family, we had always followed what we considered a healthy diet, however, we had to rethink our philosophies on food, revamp our eating habits, prepare meals from scratch, experiment with recipes (the internet was invaluable!) and shopped for 'clean' healthy food by analyzing labels.
Finding 'clean' healthy products on the shelf was a real challenge. Many products include ingredients that promote gut health however the overall product doesn't meet the criteria. Many labels are very technical and not in a language the consumer understands, making informed decisions difficult. We looked for minimally processed foods however it isn't always possible to tell from a label whether a product is minimally processed. These are real opportunities for the food industry, as the role of food in health is now more fully understood.
To learn more about gut health, inflammation, immunology, health & nutrition, nutrients and epigenetics. check out our Nutrition page.
World Microbiome Day 27.6.2019 https://worldmicrobiomeday.com/