Buzz
---
New Pages
We have added 4 new pages to the site.
People Skills Page
To support your personal development, your teams development and organisation development, we have created a 'People Skills' page. The page includes value add materials from around the world across 16 categories:
Recruitment & Induction
Organisational Skills
Managing your Career
Communication Skills
Influencing Skills
Performance Management
Skills & Competencies
Team Skills
Talent Management
Management
Leadership
Strategy
Change Management
Structure
Culture
Diversity & Inclusion
Self awareness and a personal development plan are essential to career growth and reaching your full potential. Why not explore our 'People Skills' resources and set some time aside on your diary each week for personal learning.
Individual, team and organisation development are essential to the success of any business. Our directory has links to materials that will support your training calendar and your teams development.
Nutrition Page
To help you stay current and support your personal learning we have created a new 'Nutrition' page.
This page includes YouTube talks, trainings, best practices and references and has sections on:
Health & Nutrition,
Nutrients,
Gut Health,
Immunology,
Epigenetics & Nutrigenomics
Inflammation
It is through the newer sciences that we are beginning to fully understand inflammation, the immune system and the role of food in health and ill-health. Learn from these exciting sciences and examine how you can provide 'healthy calories' to a growing world population.
Sustainability Page
As a food producer you play a critical role evolving the food industry to become a sustainable platform.
To help you stay current, learn from others, enhance your strategy and support your personal learning, we have added a 'Sustainability page with sections on:
Waste Management
Environment
Carbon Footprint
Sustainable Packaging
Water Conservation
Food Systems
Bees
Population
Energy
Suppliers & Materials Page
A solid supplier & material process is essential for a food business. We have added a 'Suppliers and Materials' page and included sections on
Supply Management
Supplier Quality Process
Accredited Suppliers
Ingredients
Packaging
---
Articles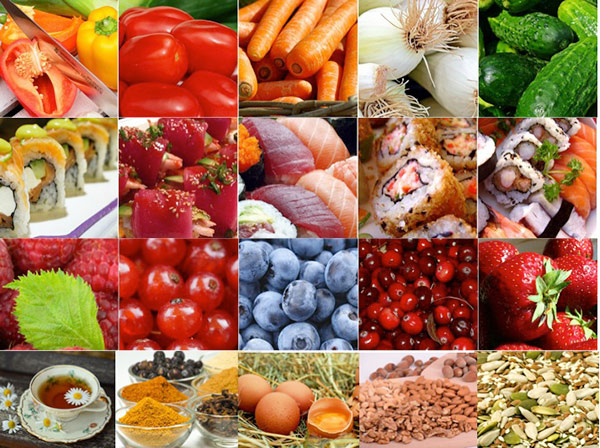 Food for Health
by Noreen O'Connell
When a family member was diagnosed with an auto-immune disease, we looked to food as one of the elements to help recover full health.
As a scientist and having worked in the food industry for more than 25 years, I was aware of the importance of gut health to build the immune system and deal with inflammation.
We set about reviewing the huge volume of information that related to food for health e.g. gut health diet, anti-inflammatory diet, traditional diets, ketogenic diet, low carb diet, Paleo & caveman diet, alkaline diet. We spent many hours navigating our way through research and looking at the merits and key principles of each. Not all of the information lines up (as is often the case with science) however they share many common themes.
We experimented and evolved our principles as we interpreted the latest information and choose our best approach. As food and gut research are continuously evolving, I am sure that we will continue to adapt these over time.
As a family we had always followed what we considered a healthy diet, however we had to rethink our philosophies on food and revamp our eating habits.
We spend many hours preparing meals from scratch in our kitchen, experimenting with recipes and shopping for the right foods. One of the most challenging aspects of following a 'Food for Health' diet was to find clean, healthy products on the shelf. There are many products that include ingredients that promote gut health however the overall product doesn't meet the criteria. Another preference was minimally processed foods however this isn't always possible to determine from the label.
These are real opportunities for the food industry, as the role of food in health and ill health grows in importance.
To learn more check out our Nutrition page where we have included references on health & nutrition, nutrients, gut health, immunology, epigenetics & nutrigenomics and inflammation.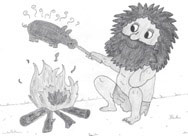 Earlier in my blog I mentioned the caveman diet. My sister was recently researching the Stone Age diet in Ireland for her next book https://www.facebook.com/Simplified-History-1524802251149520/.
Lets have a look at what was on the menu in the Mesolithic/Middle Stone Age (8000BC – 4000BC).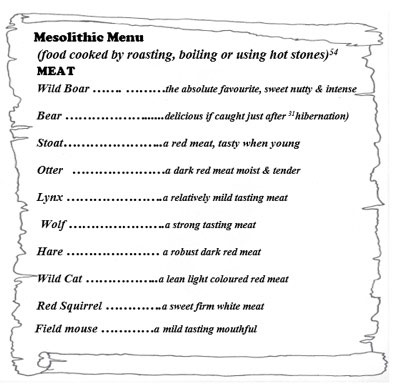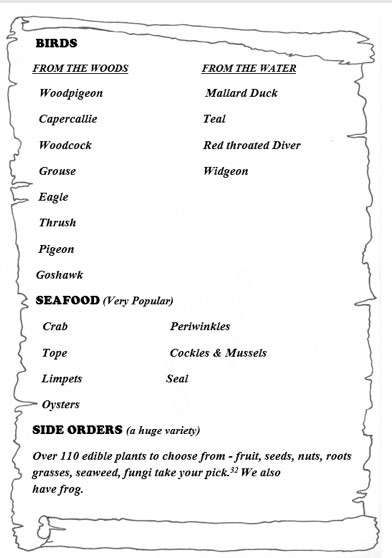 With over 110 edible plants to choose from, their gut microbiome was certainly getting the dietary diversity that it needed!
---
The Importance of Life & Personal Financial Planning
by Brian Flanagan QFA TMITI SIA CFP®
If you are working in a business as an owner or employee and you have a specific skillset, the chances are you have invested the appropriate time in learning and developing the knowledge required to ensure you are capable of carrying out your role within your organization. If you are an owner of a business, you probably understand the importance of business based Financial Planning which we will cover in another edition.
The money you generate from your career or business is the oil that allows you to live the life you want and so it is vitally important that you manage this money to a good level as it will determine the quality of life you will enjoy into the future. How are you doing in this regard?
How much time do you allocate to the management of your earnings?
Are you qualified to manage and optimize your finances?
Have you a plan or strategy for your money?
Let's take it up even higher, have you a plan and strategy for your life?
A financial plan without a life plan is baseless, therefore financial planning should begin with… your life plan.
Life Planning
This involves you defining your purpose, values, goals and objectives. The most important question for you to answer is:
"What do you want?"
It is the answer to this question that will determine the direction of your life and your money.
So how do you create a life plan if you haven't done so already? Firstly, you want to make sure that your plan is exactly that, yours. Some people look at other people's lives, the holidays they enjoy, the clothes they wear, the money they make and subconsciously this can influence their life planning.
To begin with a Life Plan:
Have a clear purpose and vision for your life
Ensure your Life Plan is consistent with your values
Write it down! 'A goal without a plan is just a wish'
To help you through this process see our Strategic Life Plan document in the toolkit section of our website.
Once you have a strategy for your life with goals set to timelines then this is the ideal time to design a financial plan to help you achieve those goals.
Financial Planning
Is defined as: 'A process of developing strategies to help people manage their financial affairs to meet life goals.'
Most individuals we meet are usually skilled when it comes to their role responsibility and core competency. When we analyze their overall personal economy, we find that generally, it is being sub-optimized and is under-performing. This is normally down to one and/or all the following:
Lack the time required to manage their money efficiently, economically and effectively
They do not have the interest
They do not have a strategic plan for their life or their money
They do not have enough knowledge to make fully informed decisions.
This will generally lead to them seeking out advice in isolation and where the advice may be sound in an isolated sphere, when we look at the impact on the greater picture we find there is no alignment, no cohesion, no joined up thinking and this results in losses, leaks, waste and inefficiencies often to the tune of thousands over time.
Look out for our next newsletter where we will go through Financial Planning in more detail so in the meantime, start working on your Life Plan and while you're contemplating what it is you want to do for the rest of your life maybe take a listen to the attached song.
---
New Business Toolkit
by Sue Pamment
Defining your business personality will help you with marketing your business and attracting the right clients. The steps in this toolkit will help you with some key elements. The toolkit is available for free download.
---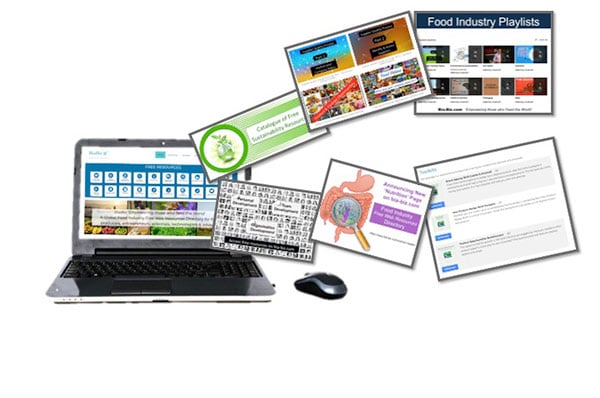 New Content
New Trainings
We've added an additional 30 free food industry trainings to our 'Training Programs' page.
These include trainings on Innovation, Starting a business, Supply Chain, Nutrition, Sustainability, Quality, Science and Management Processes.
Our 'Training Programs' page has links to 100+ free online programs from education platforms that focus on food industry workplace skills.
New Blogs
We have 20 new blog posts since our last Newsletter. Check these out on our blog page.
Global Conferences Calendar
We have 80+ conferences captured for May to December on our Global Conferences Calendar.
New Content on Pages
We have added valuable new content across the site. Why not print out our one-page sitemap to help you navigate.
If you come across valuable content for our web directory or would like to a conferences to our 'Global Conferences' calendar, let us know.
---
Featured Photo