Buzz
---
What's New
Thank you for your contributions to our directory.
In the last quarter we've added new pages, sections, trainings, conferences, references and blogs: Here are some examples.
We have blog posts on start-ups, food values, package design, and issue troubleshooting.
We have created a Toolkits page where we are leveraging our experience to bring you free checklists and tools to support your development.
We have added 12 new conferences and exhibitions from around the world to our conferences calendar
We have added 2 new free online trainings links:
On our Food Sectors Page we have added a new Dairy sub-section for Microbiology and new dairy references on UHT processing, HTST pasteurization and Dairy Ice Cream. We have also included new links on Tea and Coffee in our Beverages section.
On our Food Safety Page we have added 2 new sections Hygienic Design and Food Safety Culture (which includes a newly released document from GFSI on culture).
On our Food Processing Page we have added a Spray Drying Guide to the Evaporation and Drying section.
On our Ingredients Page we have added a Hydrocolloid Resources link as well as a vitamin convertor link to the Food Supplements section.
If you come across best practices or references that you found really helpful, be sure and share them with us at contact@bia-biz.com.
---
Articles
Designing a Package (Free Checklist)
by Noreen O'Connell
Your package is the first and last point of connection with your target consumer and can be a powerful influencer of choice and repurchase. Consumers make judgments on packages in just a few seconds.
Have you looked at what makes a good package from a consumer's perspective and all the roles your package can play in the consumer experience?
Positive package interaction is an opportunity area for many companies. Our interaction experience starts from the time we first engage with a product and continues with every interaction throughout its lifecycle.
Have you identified the consumer interaction points for your package(s)? Do they enhance the consumers experience of your product(s)? Are there any interactions that could drive a negative response?
You can download my free checklist of what to consider in your package design at www.bia-biz.com/toolkits
You can also access Package Development best practices and references on our website at https://www.bia-biz.com/innovation/#packagedev.
---
Issues Troubleshooting (Free Questionnaire)
by Noreen O'Connell
Effective issue management is 'a must' for Food Businesses. A company's ability to effectively manage issues and crises can enhance a company's reputation.
The faster you can gather the relevant information and quantify the issue the more effective you can be, managing the issue. A set of pre-defined questions speeds up this process.
Download our example 'Issue Troubleshooting Questionnaire' on https://www.bia-biz.com/toolkits/
This will help you and your team to develop troubleshooting questionnaires for your business.
---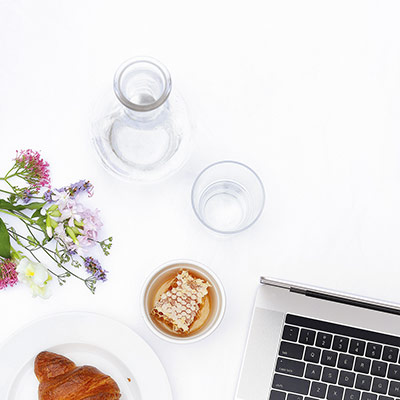 Website and Social Media Tips for New Food Businesses
by Sue Pamment
Business Name
When you are setting up a new business, or rebranding an existing one, make sure that the domain name is available by going to the website of any domain registry such as DreamHost, Name.com and Name Cheap. If available, purchase the domain name and set up accounts under your business name on all social media accounts such as Facebook, Instagram, Twitter, etc. even if you don't plan on using them immediately. This prevents anyone else from using the name.
Images and Videos
Images and videos can quickly and clearly communicate your message. They can be used for marketing, your website, blog, brochures, social media posts and newsletters. It can take time to chose images that fit with your branding and messaging and many people struggle to find images that meet their needs. … Read more
---
Featured Photo