Our team has over 50 years of global food experience, blended with skills in web and social media, finance, marketing, sales and song writing! Our scientists have worked cross culturally and with businesses of all sizes. They strive to spotlight the most impactful learnings that can be leveraged by food businesses and food professionals everywhere. We are based in Ireland, a country which devotes two thirds of its land to agriculture. Ireland has a globally renowned and vibrant food Industry and culture; exporting the highest quality food products and knowledge across the world.
Meet some of our team: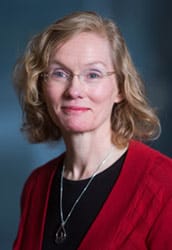 Noreen O'Connell is a founder and company director of BiaBiz. Noreen has worked in the global food industry for 25 years. Her company Biawiz Ltd provides tailored learning and consultancy for food & beverage businesses of all sizes. Noreen worked at an executive level in the Multinational sector for 12 years where she lead International technical centres, providing services and support to 450 manufacturing operations in 112 countries. She loves working at the interconnection of food, cultures, people, science, research, strategy, markets and IT systems, working with a network of experts to bring you Bia-Biz.
https://www.linkedin.com/in/noreen-o-connell/
http://biawiz.com/ 
Sue Pamment is a company director. Sue has worked in web development and social media strategies for 12 years. She works with business owners to enhance their web presence and efficiently manage their online activities. Sue's first job was cooking in a restaurant, fueling her passion for food and cooking. She then spent many years with American Express and subsidiaries and has found her way back to food which has always been her passion.
https://www.linkedin.com/in/suepamment/
http://synergywebstrategies.com/
Our name and logo:
'Bia' is the Irish word for food hence our name BiaBiz.
We have a bee in our logo as bees pollinate 70-80% of global crops and are the first step in the food supply chain.
Our tagline 'Empowering those who feed the world' is what we aspire to do.