Our team has a wealth of global food experience, blended with skills in web & social media, finance, sales and song writing! Our scientists have worked cross culturally and with businesses of all sizes.
While companies are unique and markets differ, the operating framework and challenges faced by companies are similar. With the growth in the worlds population, the focus on food for health, the increasing complexity of the industry and the demands of every job, it is difficult for people to find time to identify development resources.
We identify the most impactful learnings that can be leveraged by food businesses and food professionals everywhere and provide a directory of categorised educational resources for all food sectors and companies of all sizes. It's a 'go to' place for anyone involved in the Food Industry.
We are based in Ireland, a country which devotes two thirds of its land to agriculture. Ireland has a globally renowned and vibrant food Industry and culture; exporting the highest quality food products and knowledge across the world.
Our team: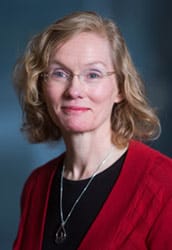 Noreen O'Connell – Founder and Director
MD BiaBiz Ltd
Having worked in international executive roles for many years, I wanted to develop a portal where food companies could find the information and training they need to be successful.
My Management Consultant philosophy is to train & empower people to achieve their true potential, to provide frameworks & practical tools that drive self sufficiency & unlock the potential of the organisation. I develop free toolkits and training videos and write frequent blogs for bia-biz.com using my 28 years food industry experience.
I love working at the interconnection of food, cultures, people, science, strategy, innovation, markets and ICT and work with a network of experts to bring you bia-biz.com.
https://www.linkedin.com/in/noreen-o-connell/

Sue Pamment – Director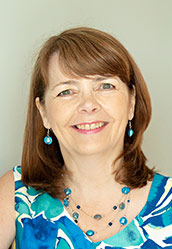 Head of Web Development & Social Media
Sue has worked in web development and social media strategies for 12 years. She works with business owners to enhance their web presence and efficiently manage their online activities. Sue's first job was cooking in a restaurant, fueling her passion for food and cooking. She then spent many years with American Express and subsidiaries and has found her way back to food which has always been her passion.
https://www.linkedin.com/in/suepamment/

Brian Flanagan – Director
Head of Finance & Sales
Brian has worked in Sales, Marketing and Finance for 20 Years. He specialises in financial education and personal/strategic financial planning for senior managers, directors and business owners through his company UConsulting. Brian is also a singer/song writer and a recording artist and has finally realised that food is thy medicine!
https://www.linkedin.com/in/brianflanaganbiz/
http://www.brianflanaganmusic.com/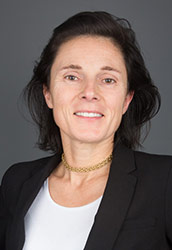 Raphaëlle O'Connor – Director
Raphaelle is a food technologist with over 20 Years experience working internationally. Raphaelle has led multiple global and regional technical, brand extension and business deployment projects with Wyeth, Pfizer and Nestlé. Raphaelle's company iNewtrition is a strategic partner for the Food and Healthcare Industry to ensure compliance, customer satisfaction and launch plan execution; with expert focus on the Project Management of Food Product Development & Innovation. Raphaelle leverages her expertise to build BiaBiz's end-to-end innovation and new food industry business models.
https://www.linkedin.com/in/raphaelleoconnor/

Our name and logo: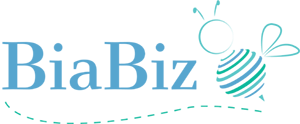 'Bia' is the Irish word for food hence our name BiaBiz.
We have a bee in our logo as bees pollinate 70-80% of global crops and are the first step in the food supply chain.
Our tagline 'Empowering those who feed the world' is what we aspire to do.