Introduction
Bia-biz.com is a unique dedicated free food industry learning platform in support of the millions of people who work in the sector. BiaBiz revolutionises food industry education by efficiently vetting, organising and simplifying access to crucial free resources. Empowering learners to navigate the intricate terrain of the sector, our platform offers categorised links to content tailored for every stage of career development.
The Shortcut to Expertise
BiaBiz understand that it takes knowledge, expertise, and time to sift through the vast sea of online resources. With bia-biz.com, consider this task handled! Our platform provides categorised, easy to navigate links to hundreds of free training courses, toolkits, best practices and learning content across the entire food chain. Where there are gaps in the availability of free food industry resources and courses we have generated free videos, toolkits and blogs to support your development. Whether you're a seasoned professional, a budding entrepreneur, or considering a career change, BiaBiz caters to your unique needs.
Comprehensive Learning
Navigating the ever-changing food industry can be challenging, especially when it comes to staff training. That's where bia-biz.com steps in, putting the power of training directly into the hands of the learner by empowering learners to take control of their own development. For companies tight on training budgets, bia-biz.com offer a holistic catalog of free training designed to elevate every stage of career development and every aspect of the food supply chain.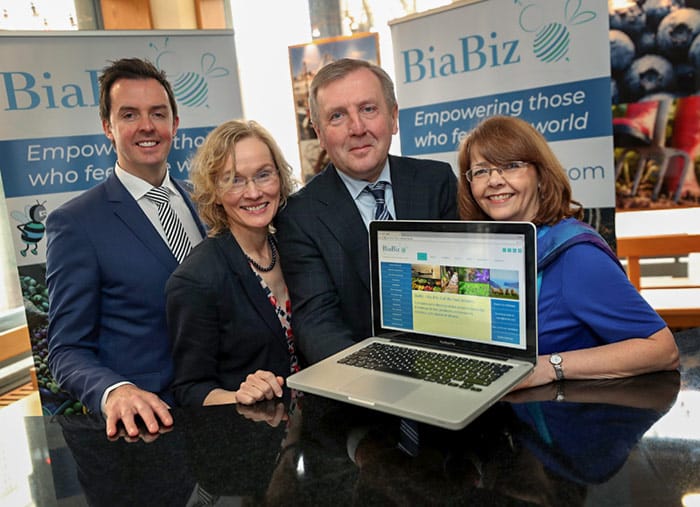 Our Song
What's on our Website for you
From food start-up essentials to national agencies and regulations for 113 countries, to courses in innovation-new product development, nutrition, food safety, quality standards, manufacturing processing & supply chain, sustainable food production, agri-food ingredients and products, personal development and management development there's a diverse array of courses and resources for all skill levels. If you are looking to network check out our conferences and events calendar
Our audience is as diverse as the food industry itself, spanning food manufacturing companies, suppliers, innovative start-ups, government agencies, and education institutes. Entrepreneurs, Scientists, Engineers, Regulators, Industry Consultants, Job Seekers, and Students effortlessly discover tailored resources that suit their unique needs and aspirations. We have a global community, with the US, India, Germany, the UK, and Ireland leading the way. 
As we are a free site we rely on users like you to help spread the word.
Enhance your skills and accelerate your development with this holistic catalogue of food industry trainings courses and training videos.
TOOLKITS
We leverage our experience & expertise to bring you instructional toolkits. Our toolkits include guides, templates, infographics, checklists & questionnaires.
Our training videos introduce best practices, processes, insights & valuable learnings from the global food industry.