Food Industry Publications & Associations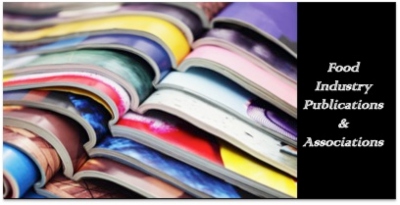 Food Industry Publications help you to stay current with industry updates, latest trends, changes in the market and emerging issues. You can learn about new products, ingredients and technologies. Publications are a great way to broaden your perspective and enhance your knowledge.
Food industry Institutes and Associations share knowledge and expertise, communicate standards, provide guidance and promote key disciplines. Associations advance the industry through connecting, communicating, encouraging dialogue, collaborating and enhancing networking. Linking into these associations helps you to stay current in your area of expertise and to broadening your knowledge and skills.
Nutrition
Food Safety
Quality, Science & Standards
Afri-Foods