Food Business Start-Up Training & Resources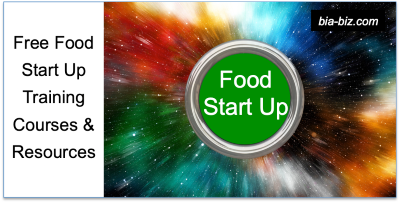 To learn what's involved in starting a Food Business, visit our Food Start-Up page where you will find links to Free Online Training Courses and Resources.
As a Food Entrepreneur you need to be knowledgeable on all aspects of the food supply chain. Check out the below links on specific aspects of the supply chain
If you are distributing products to other markets, our National Agencies & Standards Web Directory covers 113 countries. Each national page has links to the ministries, regulatory agencies & supports.
To grow and develop the people side of your business, check out our Personal Development Training Catalogue and our Management Training Catalogue.
Explore 17 blogs on essential topics for starting a food business offering insights from experts and entrepreneurs
Benchmark good practices as your business evolves. Our sitemap will help you find your way around.
Noreen O'Connell