25+ Free Online Quality, Science & Standards Trainings for a Food Business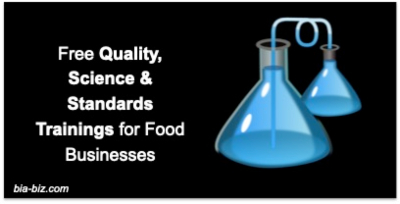 Quality in food manufacturing is multidimensional and requires a holistic set of competencies including quality standards, food safety, national regulations, product & package innovation, nutrition, supplier quality, manufacturing, distribution, sustainability and consumer satisfaction.
Our site has links to free online courses across all aspects of quality and the food supply chain
Whether you are working in a food company or Starting a Food Business you will need to be knowledgable on all aspects of the food supply chain
Quality professionals need a diverse range of skills e.g. attention to detail, analytical thinking problem solving, change management, project management communication and collaboration. Check out links to free online courses that will support your Personal Development and Management Development skills.
Check all of our Blogs and free Toolkits for additional resources
Explore our full Directory of 300+Free Online Trainings for the Food Industry.