Supplier Quality Infographic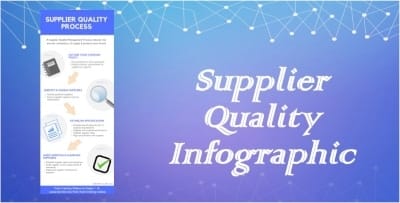 For food companies of all sizes it is crucial to implement a robust Supplier Quality Process in order to safeguard your brand, maintain a consistent supply, prevent supply chain disruptions and effectively manage innovation. This process plays a vital role in mitigating risks associated with product quality and safety.
Download my Supplier Quality Infographic and understand the sequence of steps involved.
Additional Resources
My Supplier Quality Management Training Series covers the 4 key process steps in short Training Videos:
Supplier Quality Policy
Finding Suppliers
Supplier Specification
Audit & Approve Suppliers