10 templates for your innovation process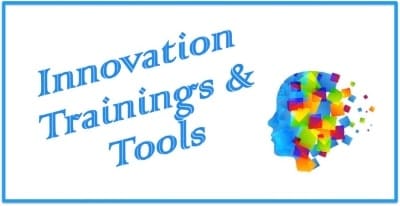 The food industry innovation process is complex, with influences like globalisation, advances in science, new technologies, demanding consumers, global standards, a crowded marketplace and a need for healthy, nutritious, affordable products for an increasing global population.
Whether you are a start-up, or an established company, distributing locally or exporting, being aware of what's involved in innovation will influence your decisions, actions, operating practices, efficiency and sustainability.
Having worked in this area for more than 25 years, I have launched a series of free tools, templates and videos to help companies with their innovation process.
10 Innovation Tools & Templates:
Additional Resources
Innovation Blog Series – addressing some challenging aspects of innovation.
To learn more about the Innovation Process and what's involved in taking a product to market, check out my free online Diploma in Innovation Management for Food & Beverage Manufacturing where I step through all aspects of the innovation process from concept to shelf. This diploma is supported by a free Innovation Toolkit that includes 22 templates to speed up implementation in your business.
Our BiaBiz Innovation Page features Innovation Best Practices & References and our BiaBiz Training Programs Page features Innovation Trainings from education platforms who focus on food industry workplace skills.
These tools and trainings will help food companies, entrepreneurs, support agencies, consultants and students who are preparing to work in the industry.
Noreen O'Connell