How To Create New Food & Drink Products & Avoid Cannibalisation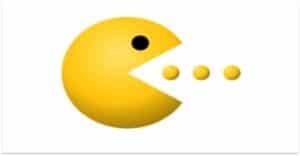 Cannibalisation can occur across any industry, channel or product portfolio and is something that businesses and brands need to consider prior to launching a new product, running a long-term promotion, or entering a new channel or market.
If not researched and carried out correctly, any one of these activities could have a damaging effect on your sales, profits or even market share.
The topic of product cannibalisation becomes even more relevant in today's food and beverage industry with the growing popularity of plant-based diets, alternative proteins and meat-free options.
Unless your brand has an incredibly loyal customer base, it is likely that any unwanted changes to your product portfolio could drive them straight to your competitors. So, how can a company develop new food and beverage products in line with modern consumers and trends without cannibalising their current range and alienating existing customers?
WHAT IS CANNIBALISATION?
The cannibalisation effect occurs when a company experiences a reduction in its sales, profits or market share as a result of a new product or service launched by the same company.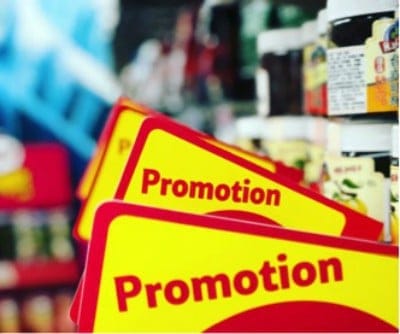 One of the most famous examples was the iPod, Apple's best-selling product accounting for approximately 50% of their sales in its prime. When Apple launched the first iPhone however, iPod sales reduced dramatically.
Cannibalisation does not just occur with product launches, it can also exist within a branded promotional strategy. A good example of this is Ben & Jerry's. Their ice-cream tubs are constantly on promotion in some Irish retailers which may cause consumers to hold off on purchasing the brand at full price as they wait until the next promotion.
HOW TO RECOGNISE IF YOU ARE IN DANGER OF CANNIBALISING YOUR OWN PRODUCTS
A product cannibalisation analysis will usually show a reduction in sales as a result of a new product. However, in business, we know that there are a large variety of other factors in play that could also cause sales to diminish such as new competitors, price fluctuations or time of year.
How can you, therefore, measure the level of cannibalisation to make sure you don't unintentionally cannibalise your own products during a launch?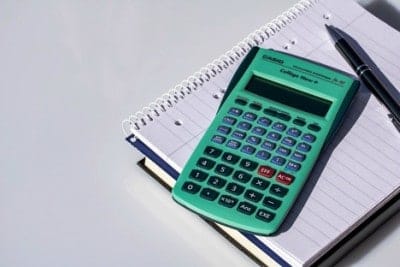 The simplest method of analysing the rate of cannibalisation is to monitor sales of your existing and new products over a certain period i.e. 2-8 months is usually a good timeline. Dividing what you lose in sales from your existing product by the sales you achieve with your new product will give you a good idea of whether cannibalisation is occurring or not. A dramatic reduction over a consistent period would imply that it is, in fact, cannibalising your existing range.
By the time you realise that cannibalisation is happening of course, it is difficult, if not impossible to counter-act. A little further down, I have made a checklist of points to watch out for when you are developing a new food or beverage product and want to avoid cannibalisation.
CAN CANNIBALISATION BE A POSITIVE THING?
The short answer is yes.
Cannibalising your own product, if done correctly, can be carried out in a way that benefits your brand or business.
Steve Jobs famously quoted "if you don't cannibalise yourself, someone else will".
First, you have to evaluate the risk of competition in your industry. Brands need to constantly be on the lookout for new consumer and market trends to examine how they can capitalise on them before their competitors.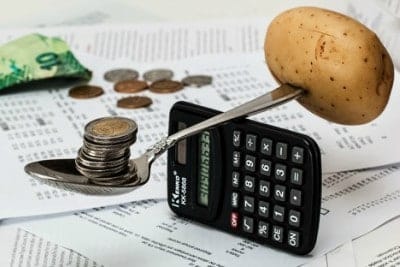 Dyson is a great example of a company who successfully implemented a cannibalisation strategy to replace their corded hoovers with their newer cordless portfolio. They believed that cordless solved even more consumer needs and they wanted to be the first to mass market the concept. Corded hoover sales evidently declined but sales for cordless more than made up for the loss and also converted them into a household name in innovation.
Choosing to cannibalise yourself or not is a risky move either way. You have to weigh up the cost of doing nothing versus the benefit of doing something?
For example, almost every food retailer in 2019 has an online store. Consumers expect to be able to find you and your products online and if your customer can't find you in their preferred shopping channel, you risk losing a customer and damaging your brand reputation. That would be the cost of doing nothing to a supermarket. By having an online store, however, and risking cannibalising your brick and mortar stores, the benefit could be a much larger customer base resulting in more traffic, awareness and ultimately, sales.
I DON'T WANT TO CANNIBALISE MY PRODUCT, HOW CAN I PREVENT THIS?
Launch Time
Let's start from the beginning. Before launching a new food or beverage product into the market, the first thing you want to ensure is that there is a real need and demand for the new product. Part of your market research prior to launching should be to ask yourself two main questions:
– Does your new product solve a different problem or pain point for your target customer?
– Is it noticeably different to your existing product?
If you answered no to one or both of these questions, you may be at higher risk of cannibalising your product and need to go back to the drawing board.
Target Market
Your next step should be to define your target market for the new product. You will have already done this for your existing product so ask yourself, do the target audiences for each overlap in any way? If so, you may find yourself in a danger zone.
When you target different audiences for different products, you have a much better chance of increasing the sales of each one. Let's look at an example: a well-known meat-based burger brand launches a new vegan burger product. Their meat-based and plant-based options will target and attract two very different consumer types and therefore both have an opportunity to grow in their respective markets. If the manufacturer tried to target the same consumer with both products, a choice has to be made between the 2 offerings by the latter. The consequence is that overall sales would not increase by much for either product but split between the two products instead.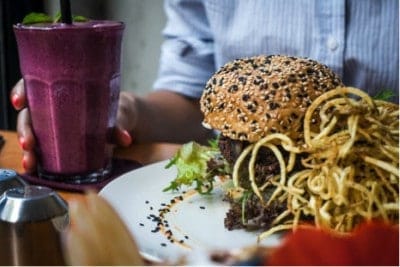 Marketing and branding messages will also vary. A new customer may embrace a plant-based, alternative protein or meat-free diet and the brand will need to speak to them in a different way than they have done previously with their traditional customers.
Another element to consider is how your product will be positioned in the supermarket and who benefits from different placements. For example, should a vegan burger be placed alongside traditional meat burgers or should they be in a vegan-specific aisle?
If you are in a retailer that shelves your plant-based burger next to traditional meat options, you run the risk of cannibalising sales of your meat-based burger as consumers may decide to try a new alternative when both options are presented in front of them. In this case, it may be wiser to keep your plant-based burger separate.
If you are a brand who only produces alternative protein products, however, being placed in the meat aisle could benefit you more as consumers may decide to switch from meat-based to plant-based.
Research and Testing
Once your target market is defined, the next step to prevent cannibalisation is to ensure you research and test correctly, making sure innovation and product development activities are centred around the consumer. Pain points and expectations can often vary depending on the type of consumer e.g. are they more of a technology, lifestyle, or mass-market consumer?
Try to find volunteer testers who are both objective and aligned with your brand values to test your product and share feedback. Fulfil Nutrition is an excellent example of product testing done right. Prior to the launches of some of their Fulfil flavours, they offer their social media followers the chance to attend a product tasting evening in exchange for free samples. It's a great way of getting feedback from their real target market as well as increasing brand awareness and making sure their customers feel both engaged and valued.
WHAT DOES THIS MEAN FOR THE FOOD AND BEVERAGE INDUSTRY?
Food and beverage brands are no longer competing on a local or national level. Globalisation and the rise of the digital world means that international players can also be direct competitors, so it is important to be constantly thinking ahead with your product ranges. One product in 2019 may be completely out of touch with consumer demand and expectations by 2021. Innovation in the food and drink industry is more powerful now than it ever has been before.
Do you agree? I would love to hear your thoughts in the comments!
I work with small and large companies and brands on an international scale and help them renovate and innovate based on their objectives using design thinking and consumer-centric methodologies and tools. Wherever along the product design or development process you are, I can offer help or guidance on a 1-2-1 basis or via a workshop format. If you are interested in having a chat, send me a message here on LinkedIn or send an email to info@inewtrition.com.