6 Tips on Managing Innovation in the Food Industry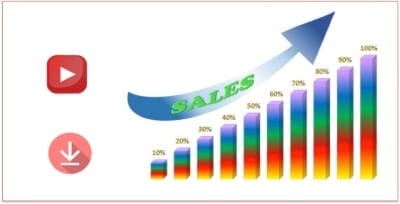 The food industry innovation process has seen huge change over the years. The industry has become very complex with influences like globalisation, advances in science & technology, discerning consumers with high expectations, global food standards, a crowded market and a need for healthy, nutritious, affordable foods for an increasing global population.
Whether you are a start-up, or an established company, scaling your business, distributing locally or exporting, being aware of what's involved in the innovation process will influence decisions, actions, operating practices, efficiency and sustainability.
Having a company innovation process where people know what is expected of them will improve speed to and success in the market, will help to solidify your design, drive efficiency, establish standards for replication and support governance.
To understand the key steps in an Innovation process download my Innovation Process Infographic
For successful innovations, spend time on research. Let's take a look at some of the key steps in the Research Phase
Review your Portfolio
Establish a regular review of your product portfolio as part of your business cycle. This is necessary to understand the performance of your complete portfolio, to assess portfolio balance, to determine what's needed to keep pace with changes in the marketplace and to identify opportunities that maximise the value of your portfolio. The output from this review will feed into your innovation process along with recommendations for portfolio growth and optimisation. To allow you to carry out a thorough review of your portfolio, all products need clear goals, and solid metrics that allow you to track performance.
My 4 minute Portfolio Review Training video steps through what's involved in analysing your product portfolio.
What are your products portraying?
Food values are the company's principles, beliefs and philosophies on food and the food supply chain. As a food manufacturer you impact peoples lives, peoples health and the planet. The choices you make about your products and packages are an integral part of your brand and what you stand for. Understand what your products portray and take the time to fully articulate a cohesive set of values and what you stand for, to increases the power of your brand.
My 3 minute Food Values Training introduces Food Values and my Free Food Values Questionnaire will help you to explore your value proposition and what you stand for.
Research New Markets
Entering a new market is complex and requires an understanding of the variables that influence that market e.g. the economy, culture, consumers, politics, local laws, regulations, trends, competitors. These factors have many layers of intertwined elements which will influence your product offering, your product positioning, your mode of operation and your mode of engagement. A new market will impact all aspects of your business and needs to be thoroughly researched before making final market decisions
Download my Assessing New Markets Questionnaire to help you assess new market opportunities.
Identify Product & Package Opportunities
The opportunities for growth in the food industry are staggering. The worlds population is expected to reach 8.6 billion by 2030. Is your company positioned to be part of this growth? Have you looked at what product and package opportunities exist for your business? How can you improve your current portfolio and differentiate yourself from your competitors? What new products or packages can you launch?
To fully explore these areas, take my 4 minute Product & Package Opportunities Training Video and download my Free Product Opportunities Questionnaire and Package Opportunities Questionnaire
Use a 'New Product Design Brief ' for all new & refreshed products
A New Product Design Brief is a comprehensive document that specifies all of your new product details. The brief can be used by the full cross functional working team to agree on exactly what needs to be achieved before any work is carried out, making for an efficient process.
It is absolutely worth the time and effort to populate this document, it provides all necessary information to stakeholders allowing input and engagement. It also supports delivery against expectations, keeping people focused on the right tasks.
It doesn't matter if you are a start-up or an established food business, a comprehensive brief is critical to success. Without one, it is extremely challenging to develop a successful product.
Use a Brand Agency Brief for Labels & Artwork
Your package and label play a key role in branding. If you hire a brand agency to design your labels and artwork, take some time to prepare a comprehensive brief capturing your requirements and expectations, before meeting with the agency. This exercise involves all key stakeholders and will save you time, money and rework.
The more information you can provide the agency up front, the easier it will be for the agency to design labels and artwork to fit your product/brand concept. Every brand and product tell a story, make sure you have thought through the story you want to tell and how this will lead to optimum engagement with your target audience.
To ensure that the agency is developing labels and artwork that meet your needs, have some check in points along the way. Verify each label proof that comes back from the printer against your criteria and a reference standard.
Utilise my free Brand Agency Brief template to help you prepare for your brand agency meeting on labels and artwork
These are a few of the key areas to consider as part of your research phase. To learn more about the Innovation Process and what's involved in taking a product to market. Check out my free online Diploma in Innovation Management for Food & Beverage Manufacturing where I step through all aspects of the innovation process from concept to shelf. This diploma is supported by a free Innovation Toolkit that includes 22 templates to speed up implementation in your business
Supporting Materials
Check out all of our free tools and trainings on innovation.
Visit our Innovation page to access many more best practices and references