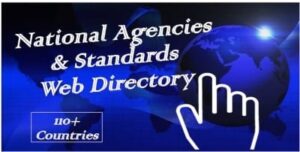 Our National Agencies & Standards Web Directory is a Consolidated Catalogue of National Agencies, Standards & Food Supports by country.
Our Directory covers 113 Countries and is a consolidated overview of the Food Industry Structures by country. Each National page has links to the relevant Ministries, Food Agencies and Supports allowing you to explore and learn.
If you have additional links that would add value to a National Page, we'd love to hear from you.