Factors to consider in your NPD strategy
"People are fed by the food industry, which pays no attention to health—and are treated by the health industry, which pays no attention to food." – Wendell Berry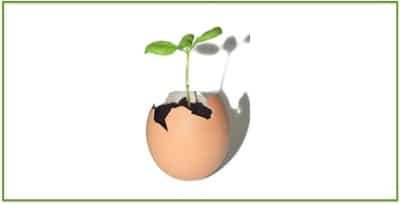 New research is transforming our understanding of nutrition and food design. Progressive food companies are staying current on the latest trends, listening empathetically to their consumers and customers and evolving their portfolios to meet these needs.
Product development is challenging. It requires a systematic process that can deliver a range of products demonstrating multiple benefits to the consumer whilst ensuring product integrity and speed to market. Food companies need attractive and differentiated product portfolios to be and stay successful in a competitive marketplace and crowded retail shelves.
To support your product development journey, I have summarised some key aspects to consider from an R&D perspective:
Functional Ingredients. With the growth in the world's population and the ever-growing health challenges, the needs for nutritious, natural, 'clean label' products are something that all food manufacturers need to look at. Innovative ingredients regularly emerge with one or multiple health, functional, emotional and/or nutritional benefits. The challenge with new ingredients can be a guaranteed availability all year round, enough volume and reasonable costs.
A robust formulation is required to maintain the structure and functionality of the ingredients throughout the different stages of the process and until the end of shelf-life. This can be achieved by carrying out due diligence activities such as internal reviews of trends and thorough analysing of available data. Those activities will verify that the inherent variability linked to the different raw materials (different suppliers, seasonality or batch to batch variability) and to the manufacturing process will not impact the overall nutritional profile of the finished product (i.e. health labile nutrients for example).
It can also be challenging to develop a winning consumer product with an acceptable shelf life and to refine the most suitable processing parameters for consistent and sustainable commercial manufacturing. The overall characteristics of a food product are greatly influenced by food processing (e.g. heat, moisture and/or mechanical forces). Processing and technology options need to be investigated thoroughly to limit or prevent the use of additives and artificial ingredients while maintaining the safety and quality of the product. For example, heat processing will directly impact taste, colour, texture and shelf-life, therefore the choice of the time and temperature combination will be critical to maintain product quality throughout its life-cycle.
Prototyping (i.e. bench top sample is created to test functionality) is required early and at different stages in the life-cycle of a project. These samples need to be evaluated to ensure that the product meets or exceeds consumer's expectations against current or competitor products. Prototypes are most successful when people (project team, consumer, customer) can experience and interact with them such that valuable feedback can be gained. A bench top sample in a relevant packaging may be enough to learn from target consumers and determine if the product has the potential to succeed.
Artwork developer and designers must never forget that packaging is the first and last interaction which the consumer will have with the food product, potentially contributing to the differentiation and "multi-sensory awakening". Please note that a free checklist on package design is available.
In terms of marketing and branding, make sure you have a deep understanding of your target consumer and the competitor offerings and be mindful of industry trends and insights as the food industry is becoming very fragmented, offering many challenges and opportunities.
Analytical testing to confirm nutritional labelling, as well as compliance with local requirements from a regulatory, safety and quality standpoints are also a must. This due diligence exercise is important after manufacture and at the different timepoints including end of shelf life to capture the worst case scenario.
Many changes to product characteristics can occur during storage and transportation. The shelf-life of your product can be influenced by oxygen, moisture migration, physical and chemical interactions. Understand your supply chain and what the product will be exposed to, factor these in your design (for example look at packaging and processing and how it can be used to increase shelf life) and confirm suitability using a transportation study if needed.
Ultimately, all these aspects of product development will need to be considered and executed upon to support the commercialisation of a strong innovation pipeline. To deliver successful launches this process will need to be systematic, rigorously project managed, be supported by a multi-disciplinary team and include candid feedback from key stakeholders against set criteria at regular stages of the project life-cycle.
You can access free online trainings on what involved in managing innovation for a food or beverage manufacturers.
You can also access free online training on project management, a soft skill that is a must for all product developers.
This adjustment or shift in mindset will help food manufacturers and thought leaders in the industry to help design radical transparency and democratization of information to re-establish trust in future food systems.