Innovation Process Infographic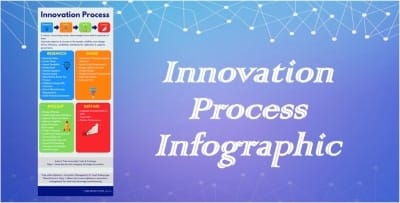 Whether you are a start-up, or an established company, scaling your business, distributing locally or exporting, being aware of what's involved in innovation will influence decisions, actions, operating practices, efficiency and sustainability.
For successful innovation, implement a robust structured process where people know what is expected of them. This process will improve speed to and success in the market, solidify your design, drive efficiency, establish standards for replication and support governance.
Download your Innovation Infographic and access links to free tools and trainings.
Noreen O'Connell