Talent Management Infographic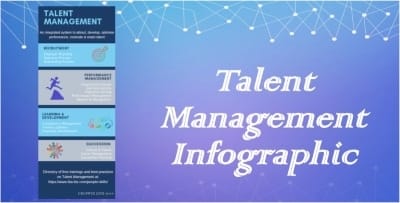 Effective talent management is key to the success of any food or beverage business. Talent Management is an integrated system that spans recruitment, performance management, learning & development and succession.
Some typical questions I come across when consulting. What are the key components of talent management and at what point in a companies development are these implemented?
For people managers, it is hugely beneficial to understand the scope of a talent management model and to take the time to learn about each component. The attached Infographic will help you to understand the scope of talent management.
The earlier you implement these practices in a company's development the better. Working with best practices from the outset will save you time and money and it is easier to scale up a processes than to retrospectively implement it.
Talent Management Resources