45+ Free Online Management Trainings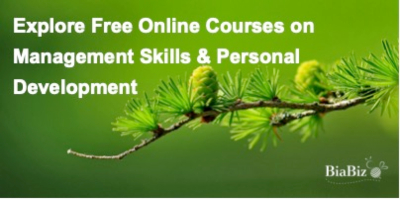 With a rich background spanning 30 years in organisation, leadership, management, and people development, I have created a treasure trove of insights and resources from across the globe. Check out our website, where we've organised these into catalogues of free courses and resources designed to enhance your and your team's Personal Development and Management Skills.
Dive into our Management Training Catalogue, offering links free online courses and a wealth of resources covering Hiring & Induction, Performance Management, Team Management, Strategy, Management Skills , Leadership Skills , Structure & Culture and Diversity & Inclusion.
Explore the Personal Development Training Catalogue, featuring free online courses on Self-Assessment, Career Management, Competencies, Organization Skills, Project Management Skills, Communication Skills , and Influencing Skills
Our Food Training Courses Catalogue includes over 300 courses to spice up your staff's annual training calendar.
And don't forget to check out our People Management Toolkits, stocked with valuable resources to further enhance your journey.
Inform your thinking, broaden your perspective and accelerate your growth.