5 Ways to Cut Food Transportation Costs (Guest Blog)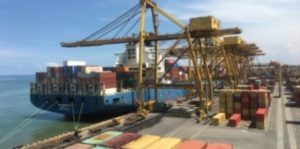 When you transport food, you need to make sure they are delivered on time without getting spoilt. Without proper planning, transportation costs might increase significantly. However, it is possible to cut costs by implementing some measures.
Here are 5 ways you can reduce food transportation costs:
1.Track the Weight
When you transport food, make sure the trucks are not overloaded. Introduce truck scales to ensure you fill the trucks within their weight limits. You use weighbridge truck scales and onboard truck scales.
Weighbridge scales are installed in an area where the trucks can safely enter and exit. You can drive the loaded trucks on to the scale bridge and accurately weigh them. It is possible to weigh numerous trucks in a short period. On the other hand, on-board truck scales are fitted to the truck and you can get the weight measurements as you load the truck.
Loading the trucks to the right limits will help you avoid overload fines and save money.
2.Lower Fuel Costs
You need to specify deliveries by size in case of certain delivery operations. Create a rule that specifies a trailer group and per rigid vehicle group to visit the largest collection or delivery first. This way you will be able to offload the heaviest items quickly and reduce the fuel consumption for the rest of the journey.
It would be beneficial to keep proactive fuel management in place as well. Implement fuel-efficient technologies, choose appropriate drive types to meet business needs and practice vehicle weight reduction.
3.Manage Deliveries and Collections in the Same Route
One of the major food transportation issues is running empty trucks as it will drain out huge amounts of money. Try to manage deliveries and collections in the same place.
For instance, if you are taking food packaging for recycling or any empty containers for a refill, use truck route planning. You can plan truck route in a way that containers do not stay empty in the journey. This way the utilization of drivers and vehicles are maximized.
4.Use Item Location Forecasting
When the products are being shipped, make sure that the right products are shipped to the right places, in the right quantities and right times. It is essential that you look at item level forecasting. Pyramid level forecasting which includes categories, brands and families is important for the various levels of strategic and tactical planning. If some product is delivered to the wrong location, you may lose money in extra transportation costs, product spoilage or fines. Implement practices that will help you save money on shipping.
5.Ensure Food Compatibility
When it comes to food supply chain transportation, not all foods are compatible. You can use a truck routing planning tool to help you. It will allow you to specify product compatibilities, prevent incompatible products being mixed in transit and streamline the planning process.
You can use the same tools to order the off-loading sequence by compartment. It will allow you to plan for the sub-division of goods into compartments on trailers and rigid vehicles. It will also enable effective monitoring of segmented collections and deliveries. An advanced routing and scheduling tool tracks multiple units of measure and caters for deliveries, collections, and transfers.
By synchronizing the material flow through the supply chain, you can lower distribution and production costs. Use the right tools and systems to cut the overall transportation costs.
Author Bio:
Kevin Hill heads the marketing efforts at Quality Scales Unlimited in Byron, CA. Besides his day job, he loves to write about the different types of scales and their importance in various industries. He also writes about how to care for and get optimized performance from different scales in different situations. He enjoys spending time with family and going on camping trips.